Peace Day Philly releases 2016 Video Slideshow depicting just some of the activities that took place this year…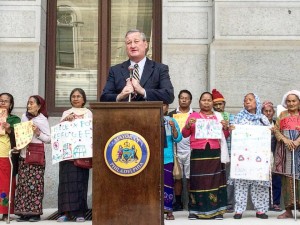 September 21:
Mayor Kenney Speaks at PDP 2016 "Welcoming City" Program – Read His Remarks
WHYY Newsworks: At City Hall: Give Peace a Chance
UN Secretary-General Ban Ki-moon's message for the Intl Day of Peace
"This is a time of opportunity to set the world on a better path….become a champion for the Sustainable Development Goals."
September 20: 
Chestnut Hill Local: PDP to encourage actions for peace
Dr. Jane Goodall Shares Her Message for the International Day of Peace
September 17: 
Police Department Once Again Supports Engagement In International Day of Peace
From Police Commissioner Ross: "The International Day of Peace is a perfect time for police, residents, and community based organizations to come together for the common goal of peace and safety. Far too many young children and teens have been impacted this year by guns and gun violence. We must come together and support one another in the effort to end the unconscionable actions of some individuals in our city; and the International Day of Peace is a perfect time to do so."
From PPD's Community Relations: "It is anticipated that all districts (21 numbered districts), PAL and the officers in the schools from Community Relations will be addressing students and other throughout the week from Monday to Friday (9/19-9/23)."
September 19:
Philadelphia Citizen – Do Something: Gather for Peace Day
September 16:
Philadelphia Events Designed To Bring Us Closer To Peace
UN Student Observance of the Int'l Day of Peace
UN Messenger of Peace Leonardo DiCaprio Speaks to hundreds of students in the General Assembly
"Let today be the day we all become determinant spirits together. I have faith that we can alter the course of our planet's history before it's too late, but it's up to all of us."
September 15:
Temple News – Promoting Positive Peace In The City
September 14:
Newsworks – Weekend Entertainment Guide
September 10:
Daily Local News –  Peace Day Philly: Give Peace A Chance
September 8:
Philly Voice – Celebrate the International Day of Peace in Philly
Sept. 6:
Kosmos Journal – City of Brotherly Love Leads for Peace Day, 9/21
Huffington Post – Peace Day Celebrated Throughout The Nation's Birthplace
August 31:
International House Philadelphia Announces Philly's First International Festival and Market on Peace Day, Sept. 21, in collaboration with Penn Global and Peace Day Philly.
August 30:
Peace Day Philly 2016 Press Release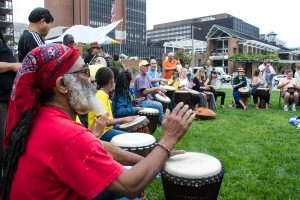 August 28:
YOGA for PEACE on Sept. 18 will bring together people from across the region in the spirit of Peace Day! This event, which will kick of PDP 2016, will include a drum circle, vinyasa yoga and meditation. FREE. Says Sarah Murphy of Transformative Therapy, Lead Organizer for the event: "For its many followers, the practice of yoga is surely a path to inner peace. On our mats we learn to quiet our minds and to distance ourselves from the contents of our thoughts. As we become more detached from our thoughts we become more peaceful within ourselves, in our relationships, and in our daily activities. And there is no other way to peace in the world; the journey must start with peace in our own hearts. The Bhagavad Gita states it this way: "Yoga is the journey of the self, through the self, to the self."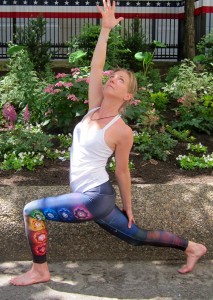 August 25:
Mayor Jim Kenney supports Peace Day Philly! "I look forward to continuing the tradition of Peace Day Philly," said Mayor Jim Kenney. "Events like these that encourage open dialogue and community engagement help us to not only celebrate our differences, but also realize our many similarities."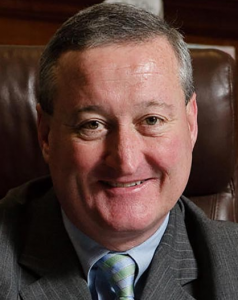 2016 PDP Newsletters
- AUGUST NEWSLETTERS
August 30 – Events, Press Release and featured events
August 15 – Less than a month 'til Peace Day – Highlighted programs Interfaith Peace Dialogue, Images and words of Syrian Refugee youth, both on 9/18
- JULY NEWSLETTERS
July 5 – What will you do, Highlighted Program: Yoga for Peace, 9/18
July 15 – Thank you 2016 donors!
- JUNE NEWSLETTER – 100 Day Countdown to #PeaceDay!
- MAY NEWSLETTER – What will YOU do for Peace Day?
- SPECIAL NEWSLETTER – Interfaith Walk for Peace and Reconciliation – May 1
- APRIL 2016 NEWSLETTER – Peace Day Theme Announced!
- FEBRUARY 2016 NEWSLETTER
– JANUARY 2016 NEWSLETTER
August 15:
Empathy Program added to Peace Day Philly 2016. Participants will come away with new insights and steps they can take to increase their empathy skills." says Peace Educator Christa Tinari. The talk is open to parents, educators, youth-serving professionals, civil service professionals, activists, community leaders, and anyone interested in increasing respect and kindness in our community! Sept. 22, 7pm. More Info HERE.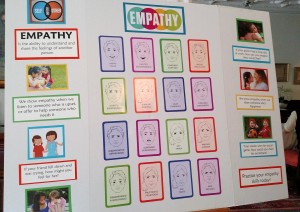 August 11:
Second Screening of The Same Heart confirmed! September 19, 5-7pm, Arcadia University (Glenside, PA). FREE and open to the public.  Shot in eleven countries including the United States, The Same Heart features a global cast that includes Nobel Peace Laureates Archbishop Desmond Tutu, Kailash Satyarthi, Barack Obama, Shirin Ebadi, Wangari Maathai, Mairead Maguire and Nobel economists Joseph Stiglitz and Paul Krugman with ethicist Peter Singer and economist Dean Baker.
"The problem is not the poverty of wealth or resources, it is the poverty of human compassion, of political will, of our commitment to future generations." Kailash Satyarthi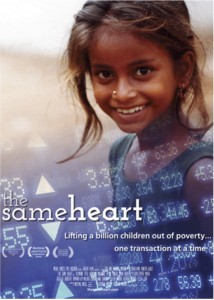 August 2:
Images and words of Syrian refugee youth joins the growing list of programs for PDP 2016. On Sept. 18th at 5:30pm, Greg Shaheen will share photos done by refugee youth in a Lebanon camp and talk about his work with the children.The program "will shine light on this particular Syrian community's experience as refugees in Lebanon, and the refugee experience for Syrians as a whole. It is a community who have taken matters into their own hands since they fled war in Syria, and have accomplished a lot despite very difficult circumstances in the host country." More info HERE.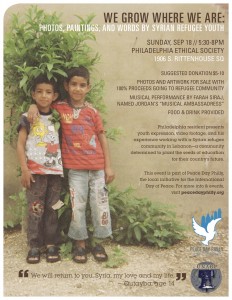 July 29:
The global site www.internationaldayofpeace.org revitalizes site with PDP's 'What Can You Do?" framework!
June 20:
PDP 2016 will include special screening of The Same Heart! The filmmaker, Len Morris, and a poverty expert Mariana Chilton will engage with the audience after the film. Sept. 21, 7-9pm. EVENT DETAILS HERE.
The voices of Nobel Peace Laureates, philosophers and economists join to make the argument for getting serious about eliminating extreme poverty…
"Lifting a billion children from poverty, one transaction at a time."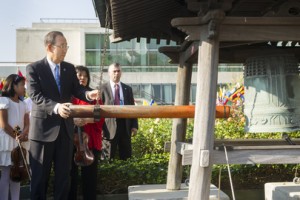 June 13, 2016 – The UN Secretary-General issues 100 Day Countdown Message!
"The people of the world have asked us to shine a light on a future of promise and opportunity. Member States have responded with the 2030 Agenda for Sustainable Development… It is an agenda for people, to end poverty in all its forms. An agenda for the planet, our common home. An agenda for shared prosperity, peace and partnership."

CLICK HERE for full message.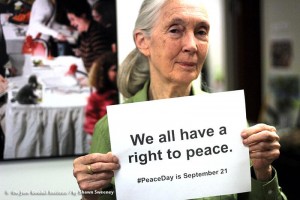 UN Messenger of Peace Dr. Jane Goodall releases 100-Day Countdown Message!
"We believe that every one of us makes a difference every day, and we can chose what kind of difference it will be…It's only when each and every one of us plays our part; walks our walk that we can hope to attain the Sustainable Development Goals and move toward a world where we live in peace and in harmony with each other and with the wonders of the natural world."
CLICK HERE for the full message.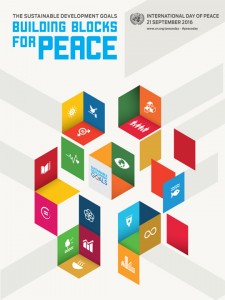 2016 Peace Day Theme:
"The Sustainable Development Goals: Building Blocks for Peace"
#SDGs #GlobalGoals
The Sustainable Development Goals (SDGs) are integral to achieving peace in our time, as development and peace are interdependent and mutually reinforcing.
"The 17 Sustainable Development Goals are our shared vision of humanity and a social contract between the world's leaders and the people," said UN Secretary-General Ban Ki-moon. "They are a to-do list for people and planet, and a blueprint for success."
For more information about this year's global theme, CLICK HERE
2016 PDP Newsletters
– AUGUST NEWSLETTER – Less than a month 'til Peace Day – Highlighted programs Interfaith Peace Dialogue, Images and words of Syrian Refugee youth, both on 9/18.
– JULY NEWSLETTERS
July 5 – What will you do, Highlighted Program: Yoga for Peace, 9/18
July 15 – Thank you 2016 donors!
- JUNE NEWSLETTER – 100 Day Countdown to #PeaceDay!
- MAY NEWSLETTER – What will YOU do for Peace Day?
- SPECIAL NEWSLETTER – Interfaith Walk for Peace and Reconciliation – May 1
- APRIL 2016 NEWSLETTER – Peace Day Theme Announced!
- FEBRUARY 2016 NEWSLETTER
– JANUARY 2016 NEWSLETTER
(See below for Newsletters Jan- December. 2015)

Peace Day Philly thanks the dozens of organizations and many individuals that contributed to 24+ Peace Day Philly 2015 programs and activities! For a summary of PDP 2015 activities, including the 4 featured events, CLICK HERE.
Sept. 18: UN Secretary-General Ban Ki-moon's Peace Day Message:
Sept. 17: PA State Senate Passes Resolution in Support of Intl Day of Peace
2015 PDP NEWSLETTERS – January – December 2015
HOLIDAY NEWSLETTER – DECEMBER 2015
GIVING TUESDAY NEWSLETTER
THANKSGIVING NEWSLETTER
FALL NEWSLETTER
SEPTEMBER 16
SEPTEMBER 15 
AUGUST
LATE JULY 
JUNE
MAY
MID-APRIL
EARLY APRIL
MARCH
FEBRUARY
JANUARY
With one month until the UN International Day of Peace, and only 3 weeks until Peace Day Philly 2015, we are very happy to announce that professional basketball player and Philly Native Wayne Ellington will be joining over 200 students and the public in a Peace Day March and gathering on September 21, 2015 in the Mt. Airy section of Philadelphia. The march will include T-shirts with the names of just some of those who have been lost to violence, as well as positive peace signs and symbols. SEE EVENT LISTING. Wayne's father, Wayne Ellington, Sr., was tragically shot and killed in November 2014 while driving in the Germantown section of Philadelphia.
August 17:
Featured events for Peace Day Philly 2015 are now on our website! There are other events that will take place as well, and will be added to the website as details are confirmed.  Go to www.peacedayphilly.org/events and mark your calendars!
August 8: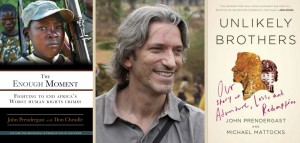 Our thanks to John Prendergast, founder of the Enough Project, for his statement of support:
"Peace Day Philly has reverberations around the world. It matters to the people in displaced camps in Darfur that Philadelphia residents care about their plight and want more to be done for peace. It matters to the survivors of the genocide in the former Yugoslavia that people from Philadelphia are standing up for sustainable peace. And it matters to disadvantaged neighborhoods in Philadelphia where violence is too much a part of young people's experience that Philly is trying to change that status quo. I'm proud to stand shoulder to shoulder with the people of Philadelphia in support of peace in our world and in our own neighborhoods."
July 21
: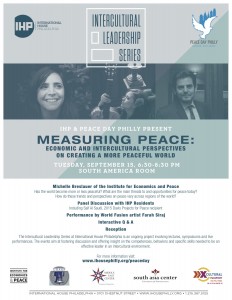 What a great way to hit the 2 month mark to Peace Day – not only did the United Nation's main twitter account promote the countdown to Peace Day and encourage citizens worldwide to get involved, but we confirmed that the US Director of the Institute for Economics and Peace (IEP), Michelle Breslauer, will be coming to Philly for PDP 2015! She's be presenting twice to student groups and then a public program on Sept. 15 at 6:30pm) The IEP is the world's leading think tank dedicated to developing metrics to analyse peace and to quantify its economic benefits. They produce the Global Peace Index, US Peace Index and violence containment information that clearly shows that peace is good for humanity and good for business.


June 13, 2015: The 100 Day Countdown to the International Day of Peace!
Read the United Nations Secretary General's Statement HERE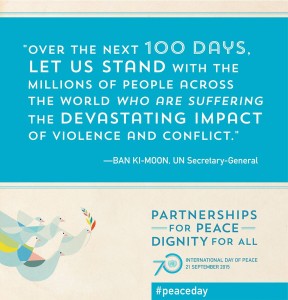 Read the Mayors for Peace Countdown Statement HERE
UN Messenger of Peace Dr. Jane Goodall's Countdown Message
April 20, 2015: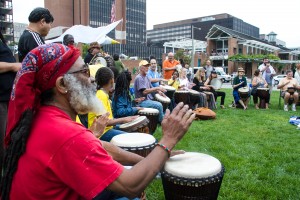 PDP launches new Peace Day Philly 2015 video slideshow - CLICK HERE
March 26, 2015 – UN Chooses Peace Day Philly's Suggestion, Partnerships for Peace, for the Global Peace Day Theme!
PARTNERSHIPS FOR PEACE – DIGNITY FOR ALL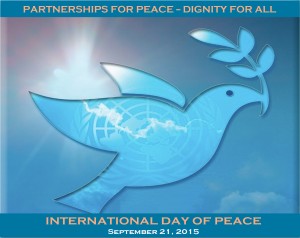 March 4, 2015 – PDP Joins with other organizations to present a FREE International Women's Day 2015 Program in Philly! We thank Anastasia Shown and other individuals and organizations for their work putting together this program of performance by Anna Crusis Choir and a seasoned panel that will explore the intersection of immigrant rights, women's rights & children's rights, as well as the impact of immigration policies and enforcement in the U.S. and abroad.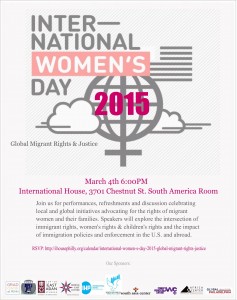 Download the flyer
Follow the Global Conversation: #IWD2015 #MakeItHappen
February 20, 2015 – World Fusion Artist and PDP Advisory Board member Farah Siraj performs at World Cafe Live: "The highest purpose my music can have is to serve and help others. Music is my medium to inspire people to make positive changes in their lives amd in the lives of others. I am passionate about raising awareness about situations of war and poverty." View her song for Peace Day HERE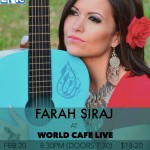 Peace Day Philly 2014 / the International Day of Peace 2014
Peace Day Philly's public event took place on Sunday, September 21 (the International Day of Peace) at Independence Mall. It included an original song by the Earth Day Kids, reflections on peace by 3 people working for peace in their communities, yoga and meditation, readings of local and global Peace Day messages, a participatory drum circle and observance of the global minute of silence at noon. For more about this event, CLICK HERE. For photos from this and other events, CLICK HERE.
2014 State Senate Resolution
Senator Larry Farnese's Press Release In Support of Peace Day
UN Secretary-General Ban Ki-Moon's Remarks for the International Day of Peace 2014
About the 2014 UN Theme, "Right of Peoples to Peace"
Peace One Day Founder Acknowledges PDP for 2nd Year – Watch Video HERE.
United Nations International School Choir Sings "Imagine" at the Student observance of the International Day of Peace on Sept. 19, 2014 at the United Nations
This observance also included remarks and performance by UN Messenger of Peace and renowned cellist Yo Yo Ma. His Silk Road Ensemble, made up of performers and composers from more than 20 countries, was formed under the artistic direction of Ma in 2000. Since then, audiences and critics in over 30 countries throughout Asia, Europe and North America have embraced these artists who are passionate about cross-cultural understanding and innovation.
Yo-Yo Ma performed 3 short pieces that reflected 3 different states of peace: one in nature, one in reflection and one in joy. Ma stated: "Hopefully they will bring us to looking at different ways you can to find the equilibrium in your minds in order to do the work that the Secretary-General is saying that we all should be doing – that we should be doing so passionately."
PDP 2014 IN THE NEWS
The Independent Newspaper: PDP Invites Engagement In Global Day of Peace
Philly.com: Local Displays of Tranquility During Peace Day Philly
Chestnut Hill Local: Area To Host Peace Day Philly Events
Senator Farnese Urges Peace Day Participation
Phillynow.com: Events Focusing on Peace
Arcadia University Screens Film on Peace Activists That Fuses Documentary Footage and Animation for Peace Day Philly
Campaign for Non Violence/People's Climate March Program, Camden, NJ
Philly.com: Phila United Jazz Festival 
Footprints of Peace Program Featuring Poet Sonia Sanchez
– U. Penn News: Penn Museum Promotes Peace with Sonia Sanchez
– Philly.com: Artists Unite for a Sunday of Peace
– Phillynow.com: Fun, food and events all focusing on Peace
– Phila. Tribune: Peace Day Philly Features Sonia Sanchez
– Groundswell: Peace Day Philly 2014
– Weekly Press: Poet Sonia Sanchez Leads Star-Studded Footprints of Peace Program
Intercultural Journeys Podcast About their Peace Day Program
September 12 – "What If" - We are honored to share the beautiful song "What If" by world fusion artist Farah Siraj. This song speaks to the need for us all to care about one another – whether across the city or across the world, and to be mindful of the many places around the world living in conflict. We share it as our global message for the International Day of Peace…
September 10 – Mayoral Proclamation Supports Peace Day Philly:
"The citizens of Philadelphia, the region and the world lay claim to the Right to Peace – in their homes, schools, neighborhoods and cities – thus, positive steps toward peace and stronger, more unified communities are vitally important. Peace Day belongs to every Philadelphian and is shared with every fellow human being on earth."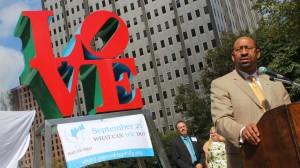 For the full Proclamation, CLICK HERE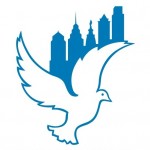 PEACE DAY PHILLY 2014 NEWSLETTERS
Wishes for Peace
Thank You for Being Part of Peace Day Philly 2014!
September 15: Peace Day Philly 2014 Begins
September 12: Peace Day Philly Offers Opportunities for Connection, Learning & Dialogue
September 9: Engaging Children and Youth In Peace Day
September 4: Peace Day Philly 2014 Happens In 10 Days
Early August Newsletter
June/July Newsletter
May Newsletter
April Newsletter
March Newsletter
February Newsletter
January Newsletter
September 9: Peace Day Philly 2014 Press Release

September 4, 2014 – UN Messenger of Peace Jane Goodall shares
a message for Peace Day 2014.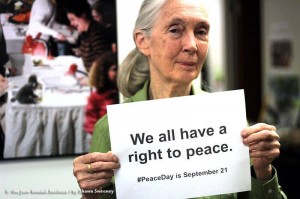 Excerpt: :"Our hearts go out to all the hundreds of thousands who have been killed, wounded or forced to flee from their homes. With the ever widening gap between the "haves" and the "have nots," there is a huge number of people whose basic needs are not being met, whose voices are not being heard. When they become desperate and sometimes violent, unscrupulous leaders can then exploit them for their own political gains.
Perhaps we cannot influence soldiers to lay down their weapons or governments to ground their missiles; but we can take the opportunity of the International Day of Peace to think about it, talk and make our views known."
Read JANE'S FULL MESSAGE 
August 2014
Global Philadelphia article about Peace Day Philly – CLICK HERE
Early August Newsletter
GLOBAL VIDEO IN DEVELOPMENT FOR PEACE DAY 2014
World fusion artist and humanitarian Farah Siraj wrote a song called "What If?" for Peace Day 2013. We are currently producing a video of the song as a global call to action for Peace Day 2014 to be mindful and to care about people across your city and across the world. We look forward to hearing it globally by September 10, 2014!
Please view Farah's Message of support for Peace Day Philly, captured during a break from filming the video:
July 2014
Peace Day Philly was honored to Skype with global performer, peace activist and former child soldier Emmanuel Jal. View Jal's message of support to cities across the world:
For Jal's WE WANT PEACE music video, CLICK HERE. For Jals' education charity, Gua Africa, CLICK HERE.
June 2014
U.N. Secretary General Ban Ki-Moon's Statement – 100 Day Countdown To Peace Day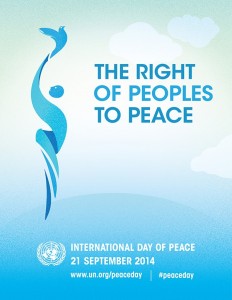 "Today marks the 100-day countdown to the International Day of Peace, when the United Nations calls on nations, communities and individuals to renounce conflict and promote harmony…The theme for the Day this year acknowledges the 30th anniversary of the General Assembly Declaration on the Right of Peoples to Peace, with its central message that humanity's sustainable progress and the realization of fundamental rights and freedoms depend on peace and security…As we start the countdown, I urge every peace-loving person to engage with their friends and neighbours, their community organizations and governments. Together, let us demand the right of peoples to peace."
May 2014
The Shift Network Features Peace Day Philly
Philadelphia: City of Brotherly Love
Build the Peace Org Shares Letter Re: Peace Day in Schools
– March 2014
CLICK HERE FOR LETTER
We are pleased to share this letter from our friends at Chicago Build the Peace, the Chicago initiative to encourage participation in Peace Day. Since 2008, Peace Day activities have been taking place in Chicago public schools. Barbara Byrd Bennett, Chicago Public Schools' Chief Executive Officer, was a featured speaker at Chicago's 2013 Peace Day Celebration. At this event, she commended Chicago Build the Peace by saying: "Thank you for all that you have done. Your leadership has elevated the discussion of peace education and spurred action to create cultures of peace across Chicago and within our schools."
WE HOPE YOU WILL HELP US ENCOURAGE PHILLY AREA SCHOOLS, PUBLIC AND PRIVATE, TO ACTIVELY PARTICIPATE IN PEACE DAY! For Peace Day activity ideas and many links/resources, go to the Children & Youth Page
PEACE DAY PHILLY BECOMES A NON-PROFIT ORG
– January 2014
Peace Day Philly was informed that our application for non-profit tax-exempt status to the IRS had been approved! We are very grateful to the great folks at Pepper Hamilton, LLP for helping us make this happen through pro bono guidance and support.
Peace Day Philly was founded in 2011 by concerned citizens and with support from the United Nations Association of Greater Philadelphia, PDP's Founding Affiliate. Since then, Peace Day Philly has earned the support of Mayor Michael Nutter, the Philadelphia Police Department, the PA State Senate and the commitment of dozens of organizations and groups in our efforts to widen and deepen local participation in the United Nations International Day of Peace, observed on September 21 by hundreds of millions of people across the globe.
We look forward to the next phase of our journey, and continue to invite diverse organizations that do peace-related work every day of the year to use the platform of this globally observed day of peace – September 21 – to educate, inspire, gather, communicate, collaborate and envision.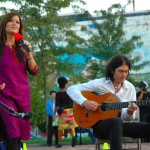 Farah Siraj and Andreas Arnold Performing at PDP 2013 Community Event
NEWS AND ARTICLES About Peace Day Philly 2013
Nov. 1, 2013: Envision Peace Museum – International Day of Peace
Fall, 2013: Philadelphia Sinfonia Newsletter
September 27, 2013: Philadelphia Neighborhoods, Storytellers Emphasize Importance of Culture During Day of Peace
September 27, 2013: Drexel Triangle Article, "Perspectives on Peace" Exhibition
September 23, 2013: Newsworks, Discussing Gun Violence Through a Theoretical Lens
September 21, 2013: Gun Crisis, Peace Day Philly Events Are Underway
September 20, 2013: Phila. Daily News Feature Listing, Keep the Peace
September 20, 2013: Newsworks, Weekend Events in NW Philly and Beyond
September 20, 2013: Cobbs Creek Neighborhood Assoc., Philly Peace Day/State Senate Resolution
September 16, 2013: Arcadia U., "American Casualties" Street Exhibition
September 12, 2013: Philly In Focus, Stories In Service – A Day of Neighborhood Storytelling
September 11, 2013: Drexel U., Peace Teach In Article
Summer, 2013: Global Philly 2013, Spotlight on Advocacy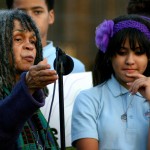 Poet Laureate Sonia Sanchez with a Student at PDP 2013 Community Event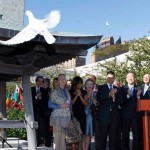 The International Day of Peace is a time for reflection – a day when we reiterate our belief in non-violence and call for a global ceasefire. We ask people everywhere to observe a minute of silence, at noon local time, to honour those killed in conflict and the survivors who live with daily trauma and pain.
This year we are highlighting Education for Peace. Education is vital for fostering global citizenship and building peaceful societies… To read the full statement, CLICK HERE
PEACE DAY PHILLY RECOGNIZED AS A ZONE OF PEACE! Sept. 20, 2013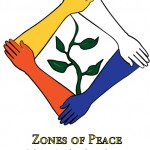 The Religious Leaders Council of Greater Philadelphia has recognized Peace Day Philly a "Zone of Peace!" Peace Day Philly is truly honored to join important, long-standing peacebuilding organizations such as the Philadelphia Commission on Human Relations, The ArtWell and the Interfaith Walk for Peace and Reconciliation. To learn more about Zones of Peace and the Religious Leaders Council of Greater Philadelphia, CLICK HERE
To read the Press Release, CLICK HERE
PHILADELPHIA, PA, September 16, 2013 – For the third consecutive year, the Peace Day Philly initiative will provide a local platform for diverse peace-related activities in observance of the United Nations International Day of Peace. Across Philadelphia and the region, individuals, schools, groups, organizations and communities are encouraged to actively participate in this global day, observed in cities across the world on September 21st. Over 50 planned public activities, mostly free, will be taking place throughout the week of September 16th, especially September 20th and 21st.
Mayor Michael A. Nutter, a supporter the initiative since its founding in 2011, said: "Peace Day Philly is a great opportunity for citizens, organizations and communities to come together in the spirit of unity and to build a more peaceful city. I encourage you to join with the local and world community – by actively being a peace-builder in a way that is meaningful to you." …. To read the full Release, CLICK HERE
CULTURE OF PEACE FORUM AT THE UN – FRIDAY SEPT. 6th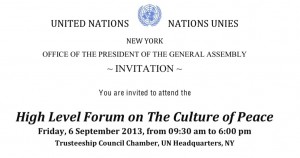 The UN will host the annual "Culture of Peace" High Level Forum. General public WELCOME – just register & bring ID. President & Deputy Secretary-General will speak followed by panel discussions related to the "Culture of Peace" Declaration and Program of Action. For more about "Culture of Peace" concept, CLICK HERE. To read the press release, CLICK HERE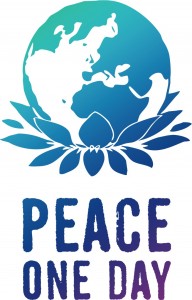 LIVE STREAM ACCESS 24 HOURS OF PEACE DAY BROADCAST
Access the PEACECODE to place on your computer, smartphone, etc. through Peace One Day, CLICK HERE
The Live stream will include: Peace One Day's celebration, Peace One Day Documentary, actors for peace, musician interviews and videos, and global forums for peace.
CHECK OUT OUR AUGUST BLOG POST!
August 2013 Blog- Positive Message of Peace Leads Organizations to Peace Day
AUGUST 2013: Global Philly Highlights Peace Day Philly in their "Spotlight on Advocacy"
JULY 8, 2013: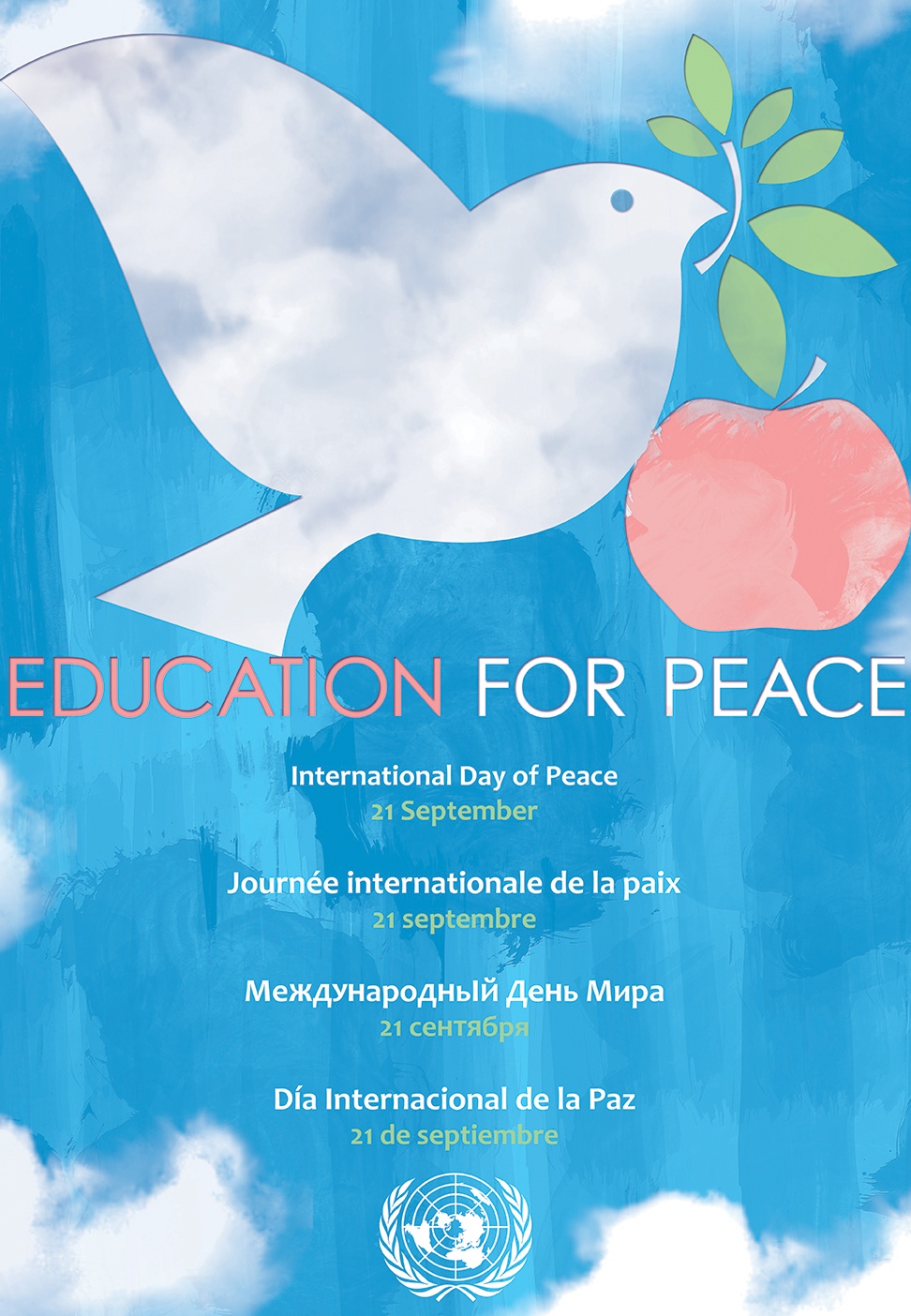 JUNE 13 – 100 DAY COUNTDOWN, INTERNATIONAL DAY OF PEACE – 2013 GLOBAL THEME: "EDUCATION FOR PEACE"
GLOBAL PRESS RELEASE, JUNE 13, 2013
June 13th begins the 100-Day Countdown to the United Nations International Day of Peace (IDP), observed worldwide each year on the 21st of September. This year's theme "Education for Peace," is inspired by the U.N. Secretary-General's "Education First" initiative (www.globaleducationfirst.org) and the growing efforts of educators around the world to integrate Peacebuilding and global engagement into curricula for students of all ages.
To read the full Press Release, CLICK HERE
For the global Peace Day page on the United Nations Website, CLICK HERE
JUNE 13 MESSAGE FROM UNITED NATIONS SECRETARY-GENERAL
"It is not enough to teach children how to read, write and count. Education has to cultivate mutual respect for others and the world in which we live, and help people forge more just, inclusive and peaceful societies…We must support peace education programs, protect students and teachers from conflict, help rebuild schools destroyed by war, and ensure all girls and boys have access to a quality education that includes learning about resolving and preventing conflicts.
Over the next 100 days, let us resolve to learn together how to create a universal culture of peace."
To read the full statement, CLICK HERE

For PDP's Blog Related to this year's global theme, CLICK HERE
JUNE 9 – "Peace Is A Haiku Song" Mural Dedication with Poet Laureate Sonia Sanchez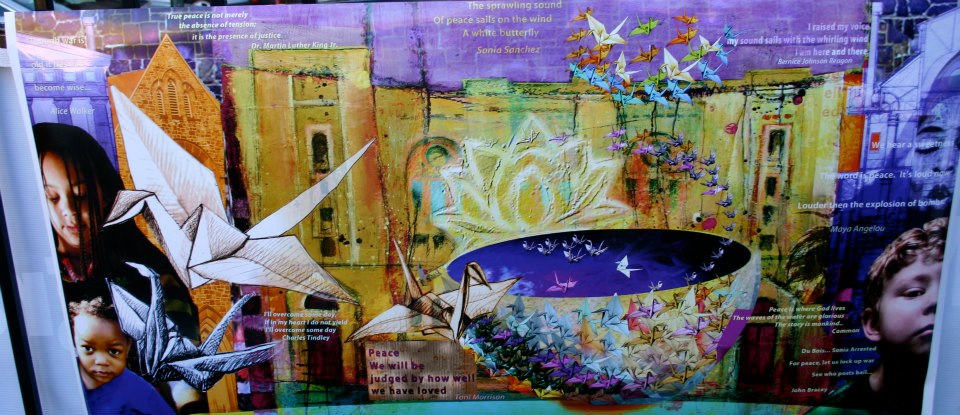 Peace Day Philly is pleased to be among those organizations represented in this exciting program celebrating Sister Sonia and the completion of this peace mural! For event information, CLICK HERE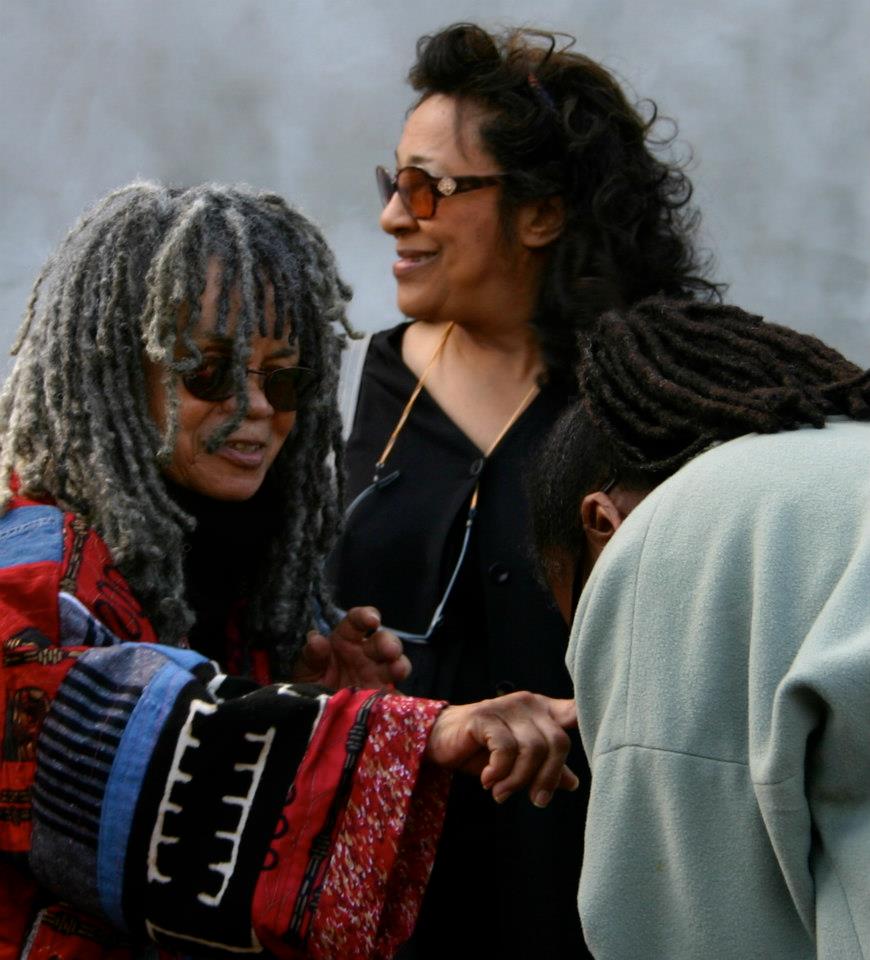 MAY 4 – PHILLY POLICE FOR PEACE!
PHILLY POLICE FOR PEACE! This Saturday, May 4th, Police Districts across the city are collaborating to offer various fun activities in a number of Philadelphia Communities. For more information on specific activities and locations, CLICK HERE!

APRIL 20 – Takin' It To The Streets Peace Party Hosted by MEDIA MUSIC MINISTRY
Saturday, April 20th, 1:00pm – 5:00pm: The NEW Barber's Hall, 1402 W. Oxford St., Phila., PA 19121
Honoring The Philadelphia Council of Jazz Advocates and featuring WARREN COOPER & THE RICH BUDESA ORGAN TRIO
Proceeds Benefit PHILADELPHIA PEACE INITIATIVES & PEACE DAY PHILLY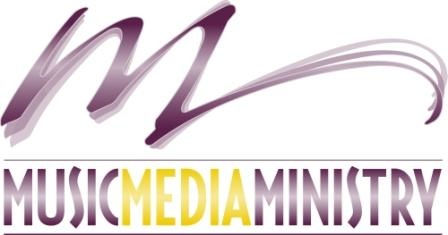 For more information, CLICK HERE
March 28 – Institute for Economics and Peace Speaker the Global Peace Index, Pillars of Peace and Measuring Peace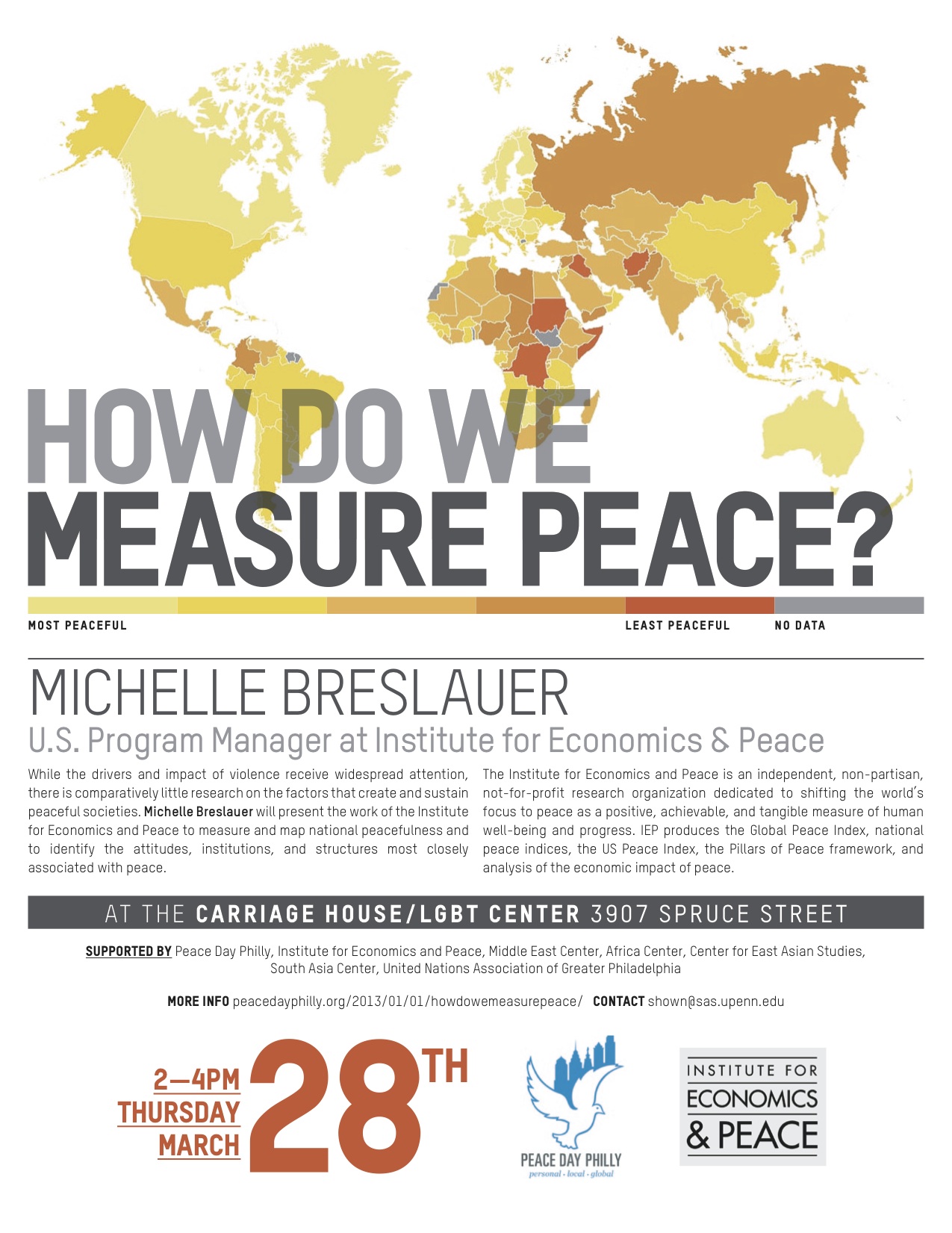 For more event information, please CLICK HERE
"What our work shows is that social capital – community engagement, trust between neighbors, etc. – is one of the strongest associations with peaceful states and cities." – Institute of Economics and Peace
March 17 – Intercultural Journeys with Special Guest Mandy Patinkin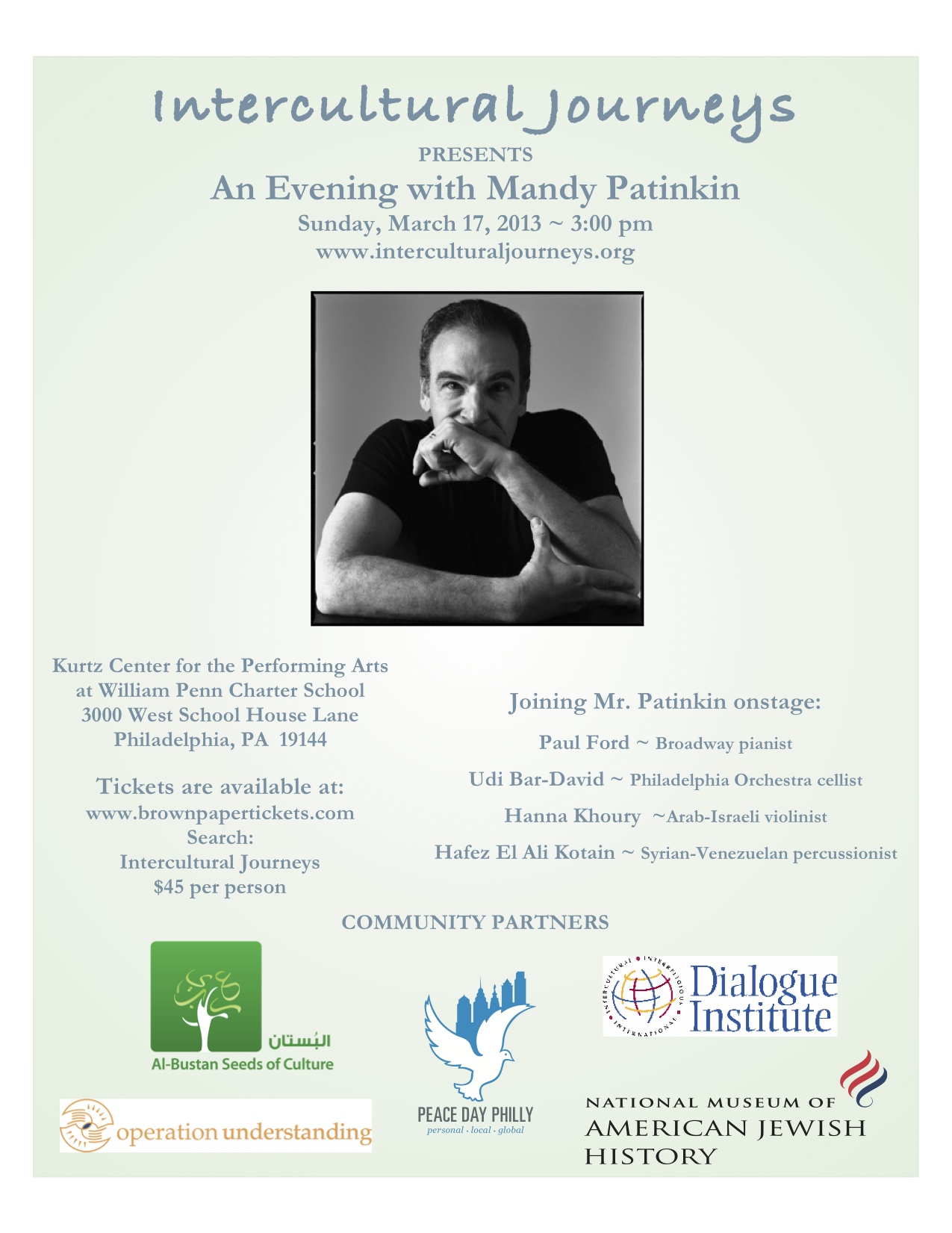 Peace Day Philly was proud to be one of the Community Partners for the March 17th event with Intercultural Journeys and Special Guest Mandy Patinkin
Philadelphia Daily News Article: CLICK HERE
Newsworks Article: CLICK HERE
WRTI – Brief Audio Interview with Mandy Patinkin About Learning Arabic Songs & Intercultural Understanding Through Music: CLICK HERE
For more information about Intercultural Journeys, an area organization that uses intercultural music to promote greater dialogue and understanding, CLICK HERE