October 5, 5:30-7:30pm
Friends Center, 1501 Cherry Street, Philadelphia
Presented by: The Peace Center with support from American Friends Service Committee
Free and open to the public
Interrupting expressions of bigotry can be intimidating, but with some practice, we can learn how to move past our shock and concern and move into Upstander mode. Join us as we explore some of the stereotypes and assumptions people have and how we can best respond while keeping everyone safe.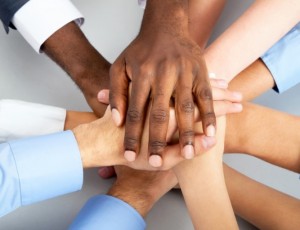 REGISTER FOR THIS FREE EVENT HERE
Facilitator: 
Barbara Simmons has been with The Peace Center since 1987. She is founding director of PeaceTalks radio, producing radio documentaries from Europe, Asia, the Middle East, Rwanda, South Africa, Northern Ireland, Canada and the United States. Ms. Simmons is also an adjunct professor for the International Peace and Conflict Resolution Masters Program at Arcadia University where she teaches Facilitation for Conflict Transformation and Advanced Mediation.
Great thanks to the American Friends Service Committee for their support of this program.