The United Nations International Day of Peace (Peace Day) is a day observed on September 21 in diverse and meaningful ways by NGOs, communities, individuals and governments. Peace Day has grown to involve hundreds of millions of people across the globe, and far more than any other UN day has been embraced and cultivated by "civil society" – that is, people – worldwide. 
Peace Day provides a globally-shared date for all humanity to take part in activities that contribute to the creation of a more peaceful, compassionate, knowledgeable and unified world. 
Peace Day activities are wide ranging and involve: education, humanitarian aid and service, the arts, projects for the environment, spiritual and interfaith gatherings, non-violence forums, intercultural dialogues, walks and vigils, sport for peace events and a wide array of community-building activities and celebrations. Peace Day can be observed individually or as part of a group or organization. For ideas about how you/your organization can engage in Peace Day, CLICK HERE.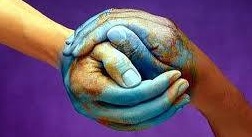 Each year, the United Nations chooses a global theme. For 2017, the global Peace Day theme is: "Together for Peace: Respect, Safety and Dignity for All." For more information about the UN's "Together" campaign, CLICK HERE.
In addition, each year, the United Nations Headquarters in New York hosts the student observance of the International Day of Peace, which for 2015 involved over 700 students and UN Messengers of Peace Dr. Jane Goodall, Michael Douglas and Yo-Yo Ma. For the 2015 webcast of this event, CLICK HERE. For a blog with information on the 2016 observance, CLICK HERE.
Rev. Deborah Moldow of the World Peace Prayer Society talks about the
International Day of Peace
HISTORY
In November 1981, the International Day of Peace was adopted by the United Nations through a unanimous Resolution. The Resolution stated that the day should be devoted to "commemorating and strengthening the ideals of peace both within and among all nations and peoples." For the text of the U.N. Resolution, CLICK HERE.
In 2001, a second Peace Day resolution was introduced through the efforts of a U.K based NGO, Peace One Day. This second resolution had great significance, because it established September 21 as a specific day each year to celebrate Peace Day. The resolution further stated that September 21 should be observed "as a day of global ceasefire and non-violence" and an invitation to all nations and people to honor a "cessation of hostilities for the duration of the day." For the text of this second unanimous UN resolution, CLICK HERE.
In 2009, the United States Senate passed a resolution in support of the goals and ideals observed on Peace Day and encouraged Americans to observe Peace Day with appropriate programs, ceremonies and educational activities in order to raise awareness of the need for peaceful resolution of conflicts of all kinds. For the U.S. Senate Resolution in support of Peace Day, CLICK HERE.
Week-long Peace Day observances take place in many US cities including New York, Dayton, Chicago, Austin, Rhode Island and of course Philadelphia through Peace Day Philly. International cities with Peace Day Celebrations include Winnipeg, Canada, Sydney, Hong Kong, London, Democratic Republic of Congo and many more.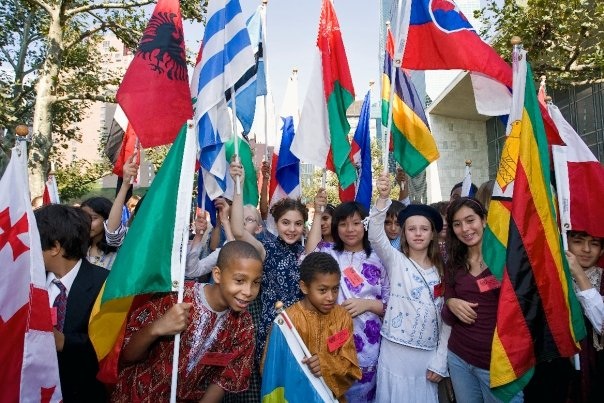 May Peace Prevail At The United Nations – May Peace Prevail On Earth!