Wednesday, March 4th, 6:00-8:00pm
International House, 3701 Chestnut St. (University City), South America Room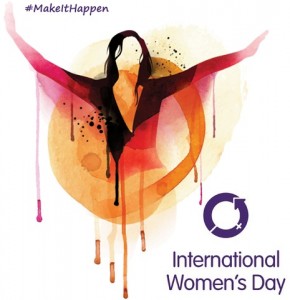 This special event in honor of International Women's Day will include a performance by the Anna Crusis Women's Choir, refreshments and discussion celebrating local and global initiatives advocating for the rights of migrant women and their families. Speakers will explore the intersection of immigrant rights, women's rights & children's rights, as well as the impact of immigration policies and enforcement in the U.S. and abroad.
Event Panelists:
- Ayodele Gansallo, Immigration Attorney & Educator
– Mia-lia Kiernan, Founder & Organizer,, 1 Love Movement
– Shamaine Daniels, Harrisburg Councilwoman
– Fariha Khan, Associate Director, Asian American Studies UPenn (moderator)
TO RSVP FOR THIS FREE EVENT, CLICK HERE
For the Event Flier, CLICK HERE
This is a One Book, One Philadelphia community program and encourages reading and discussion around a single book. This year's selection, Orphan Train by Christina Baker Kline, explores children's courage & adaptability & the power of family.
Event Partners: Africa Center, Center for East Asian Studies, Family Resource Center, Global Philadelphia Association, Graduate Center, International House, Middle East Center, Peace Day Philly, Penn Women's Center, South Asia Center and United Nations Association of Greater Philadelphia.
For more about International Women's Day (observed globally on March 8), CLICK HERE. This year's global theme is #makeithappen.