Thanks to all of our 2014 collaborators, area organizations, schools and communities that participated in PDP 2015!
Monday, September 28:  "Women in Peace and Conflict:  Yesterday, Today, and Tomorrow" with Jody Williams (1997 Nobel Peace Prize recipient for her work to ban landmines and chair of the Nobel Women's Initiative). Dr. Wendy Chmielewski will also speak about historic women peace activists. Swarthmore College.
HAPPENING NOW…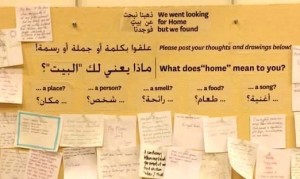 September 1-30: We Went Looking for Home But We Found – Gryphon Café at Oxford Mills, 100 W. Oxford Street Philadelphia, PA 19122, 7am-5pm daily, Monday-Friday. Al-Bustan Seeds of Culture's bilingual multimedia exhibit.
Sept. 4- Oct. 9: Las Desaparecidas de Ciudad Juarez: An Homage to the missing and Murdered Girsl of Juarez. Fleisher Art Memorial, 719 Catherine Street, Phila. PA 19147. This exhibition features portraits painted from more than 150 photographs of missing and murdered girls in Juarez, Mexico. Part of MOIMA's xCultural Passport.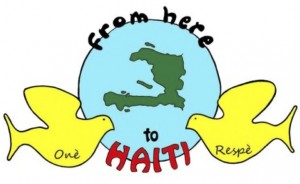 September 12 – October 11: After The Storm: A Show to Benefit Haiti       A month long art exhibition by French contemporary artist Chantal Westby to benefit Haiti. Special reception Sat. Sept. 12, 6-9pm, only $30 to raise funds to rebuild classrooms in a village in Haiti. Other times FREE, 50% of art sale proceeds will be donated after all expenses paid. Part of MOIMA's xCultural Passport.
THE PEACE CONTINUES…
Saturday, September 26: Noon – 2p.m. – Say No To Drone Terror, Horsham, PA. This event will include Hope and Peace Fest with kite flying, prayers and songs of peace for all.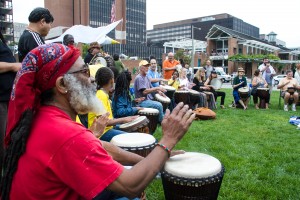 PEACE DAY PHILLY  2015 
________________________________________
Detailed event listings in date order follow…….