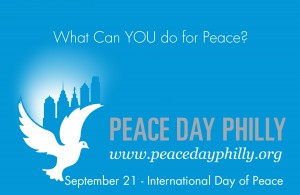 Schedule of Events As of September 1, 2014
Events in date order…Programs and activities FREE unless otherwise noted.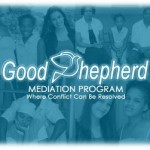 Monday, Sept. 15 through Friday, Sept. 19
8am – 8pm - Free 30-minute mediation sessions (or conflict coaching sessions if needed) will be offered with appointment by the Good Shepherd Mediation Program. Germantown. Call (215) 843-5413 to schedule your free session!
Monday, September 15
3:30-5:00 p.m. – Conflict Mediation Workshop
Why are intelligent and capable parties often unable to resolve disputes on their own? Whether confronted by conflict in the Middle East, in labor relations or in your local community, this workshop illustrates why mediators are necessary. Workshop led by Judge Abraham Gafni and offered by the Center for Peace & Justice Education, Villanova University NOTE: Waiting List Only as of August 25 - Please RSVP to peacedayphilly921@gmail.com to be placed on the list.
7:00pm – 10:00pm – The Musician's Fellowship Celebrates Peace - Peace Day Philly's Warren Cooper will officiate this special peace celebration edition of the gathering which will include food, fellowship and musical celebrations from the Musician's Fellowship Community. Free will offering. Refreshments served. Cedar Park Presbyterian Church, East Mt. Airy.
7:30am – 9:00am – Undoing Racism Day CommUNITY Breakfast. Breakfast Keynote Speaker will be A. Hirotoshi "Hiro" Nishikawa, Ph.D. of Haverford, past president and current board member of the Japanese American Citizens League, Philadelphia Chapter. Villanova. ($10)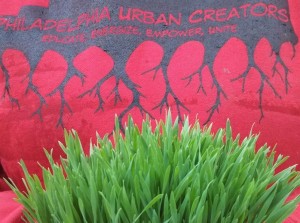 12noon – 4pm – Community Garden Work Day organized by Philadelphia Urban Creators with volunteers from Repair the World. 11th and York Sts., North Philadelphia. For full PDP Listing, CLICK HERE. Volunteers Needed! E-mail alex@phillyurbancreators.org for details.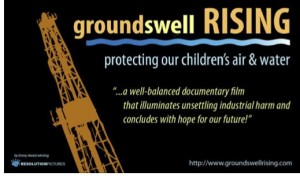 7:00 – 9:00 pm – Film: "Groundswell Rising" - Directed by award-winning film-maker Renard Cohen, this film shows what we can do to stop the risk to our health, and our clean air and water, by a moratorium on "fracking" (hydraulic shale fracturing) in Pennsylvania for gas wells. With guests Renard Cohen, Director and Mark Lichty, Producer. Presented by Coalition for Peace Action, PA Peace Voter and others. Friends Center, Center City. To download the flier, CLICK HERE. For full PDP listing, CLICK HERE. For more info, CLICK HERE.
Evening – New Lobby Opening Event, National Liberty Museum. Old City. (Ticketed event)
Thursday, Sept. 18
12:00 noon – No Drones In Philly Petition Signing, an effort of the Granny Peace Brigade Philadelphia. A giant Peace Poster will be created as well. Rittenhouse Square, center city.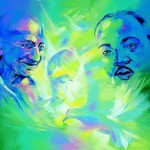 5:30 – 8:00pm – Changemakers Across Borders: Mahatma Gandhi, Dr. King, and the Unlikely Flow of Ideas – Speaker program exploring the transnational influences on peace movements, as well as how one small action can create great change. Samip Mallick will share stories from the SAADA archive about Gandhi/MLK connections and flow of ideas between United States, South Africa and India. Reverend David Brown of NewCORE will also be a featured speaker. Networking to follow the program. Presented by SAADA and The Welcoming Center, with support from Peace Day Philly. Free Library Main Branch. Part of xCultural Passport Week. RSVP HERE! For full PDP listing, CLICK HERE. For the flier, CLICK HERE
Friday, September 19
Throughout the Day and Evening – Philly Police for Peace – For the 3rd consecutive year, the Philadelphia Police Department will offer diverse peace related activities in community venues within Districts across the city. List of districts and activities coming soon.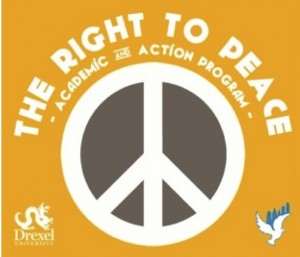 11:30am – 1:30pm  Right To Peace Lecture and Discussion - Centered on human rights and actions for the global, local and personal Right to Peace. Offered as part of the Drexel Academic and Action Program with support from Drexel University's Office of International Programs and other Drexel Offices/Departments. University City. Free lunch included. For the program flier, CLICK HERE.
7:00pm – Boomer's Dance Party Celebration of Peace Day Weekend at 7165 Lounge. With Doug Henderson of WDAS as well as Warren Cooper and the Peace Day Philly Band. Mt. Airy. More info to come.
Saturday, September 20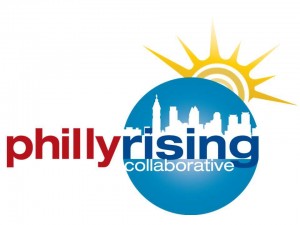 9am -1pm- Peace Day Community Project at Ridgeway Park. This community event will be a collaborative gathering of organizations, led by PhillyRising Collaborative, to support community residents in providing benches and tables for this park, as well as park clean up and garden planting. Kids activities, food, etc. 13th & Carpenter Sts. Lower South Philadelphia.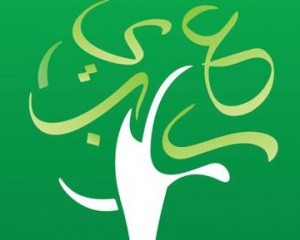 11:00 – 3:00pm – Culture Connection: Exploring Arab Heritage
Offered by Al-Bustan Seeds of Culture and the Morris Arboretum of the University of PA. Guests will enjoy music and hands-on activities in traditional Arabic art. Tours highlighting trees in the Arboretum's collection that originate from Arab countries will be offered throughout the day. CLICK HERE for more information and 1/2 price coupon. Also part of xCultural Passport.

12 noon – 8pm - Philadelphia United Jazz Festival, featuring the Sun Ra Arkestra celebrating 100 years! Presented by Life Line Music Coalition - 15th/16th and South Street, Philadelphia. For more info, CLICK HERE.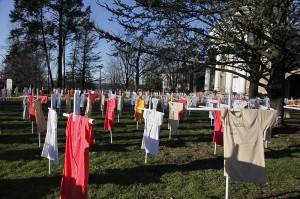 3:00pm - Interfaith Service to End Gun Violence. Join us for a moving interfaith service mourning the lives lost already to gun violence in our city and calling for action to keep our city safe. Be a part of our Living Memorial display, which powerfully demonstrates the scale of gun violence in Philly.Organized by Heeding God's Call. Independence Mall, Center City. For full listing, CLICK HERE.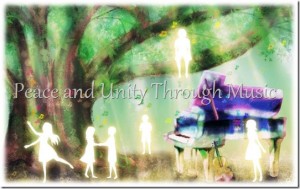 7:00pm – Second Annual International Peace Day Concert, presented by Harmony for Peace Foundation, Kimmel Center. This is a multicultural music collaboration by internationally, regionally, and locally known performers. The goal is to play and pray together for peace and non-violence. Among many other artists, world-renowned cellist Ohad (Udi) Bar-David, a member of the Philadelphia Orchestra, will lead an Eastern influenced ensemble of special guests, Hanna Khoury, Hafez Javier Kotain and Jiebeing Chen. Maestro Reona Ito will conduct the Harmony For Peace Symphony finale. Center City. ($25-$35) Flier, CLICK HERE. More info, CLICK HERE. Give the Gift of Music to youth! Learn more HERE.
Sunday, September 21 (The U.N. International Day of Peace)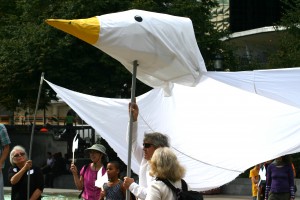 9:30am -1:00pm - Peace Day Gathering, People's Plaza, Independence Mall (South Side of Market btwn 5th and 6th) – Peace Day Philly's 2014 gathering will include the Global Minute of Silence at Noon (a worldwide activity in all timezones), global and local reflections on healing and peace, a performance by The Earth Day Kids and collaborative peace art activities. Before the program, from 9:30am-11am FREE meditation (Be The Peace You Wish to See in the World w/ Jeff Carreira) and yoga instruction will be offered. After  the global minute there will be a participatory drum circle facilitated by by Philadelphia Area Community Drum for Change (12:01 – 1:00pm). For Full PDP Listing, CLICK HERE. Download the flier HERE.
JOIN the Facebook Event
10am – 1:00pm – Peace Service and Event, Protestant Community Church of Medford Lakes. Faith service, speaker workshops, including Rev. Moore from Coalition for Peace Action, and free lunch. Medford Lakes, NJ.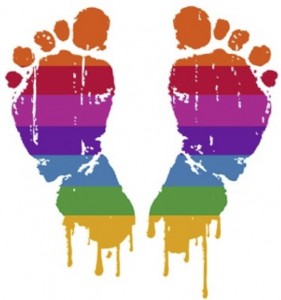 11am – 4:00pm – Footprints of Peace presented by the University of Pennsylvania Museum. Sonia Sanchez, poet laureate emeritus of Philadelphia, lends her vision to a joyful and transformative afternoon designed for all ages. The program will weave in art and poetry from more than 100 West Philadelphia children. University City. For more info, CLICK HERE. (Free/Discounted admission)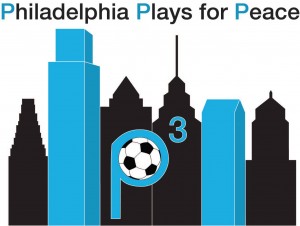 1:00pm – 4:00pm/5pm- P3: Philadelphia Plays for Peace – World Cup style final tournament to include activities for kids, health information and more. Presented by collaborative group of organizations including the UNA-GP and MOIMA. Edgeley Field, off of Kelly Drive in Fairmount Park. Plenty of parking and SEPTA accessible. Part of xCultural Passport Week.
JUST ADDED! 1:15-3:15pm – Hip-Hop Sanctuary - a spiritual event connecting those invested in Hip-Hop culture, offering them a space to process current events in the context of a search for peace. In a three part split, a performer will tell a story or perform spoken word. John Morrison, featured DJ, will then lead a 40 minute set, with a mash up of songs and instrumentals exploring the topic. This is meant to be a meditative reflection, so silence will be encouraged. Finally, there will be a nonresponsive dialogue, which will allow people to speak their personal truths. Ethical Society Auditorium, Center City.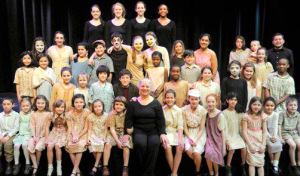 3:00 – 4:00pm – Brundibar and The Children of Theresienstadt. An original, inspiring version of a children's opera that tells the story of the children who gave 55 performances of the opera Brundibar in the Theresienstadt concentration camp during WWII. Presented by International Opera Theatre with support from Old Saint Joseph's Church. For Full PDP Listing, CLICK HERE. Free will offering. Old City.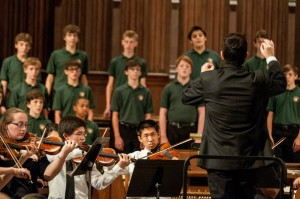 4:00pm – 5:30pm - 2nd Annual Peace Day Concert presented by the Philadelphia Sinfonia and Keystone State Boychoir, First Presbyterian Church in Germantown. Will include selections by each group of fine young musicians as well as collaborative selections. Free will offering. For full PDP listing, CLICK HERE. For a selection from last year's collaboration, CILCK HERE. Germantown.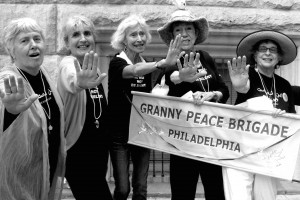 4:30-5:30pm - Film Screening: Creating a Lifetime Commitment to Peace Activism – and How to Do It!
Julie Rainbow – author, playwright and oral historian – got to know the Granny Peace Brigade, and in this film depicts the group's commitment to a life-time of hard work for peace and justice. Ms. Rainbow will lead a post screening discussion, and Evelyn Alloy and Sherm Libovitz, both active in the Grannies, will add some of their experiences. Hugh Taft-Morales, Leader of the Ethical Society, will add additional perspective. Ethical Society Auditorium, Center City. More info: 215-510-3465.
5:00pm - Jazz Vespers For Peace - Monthly Jazz Vesper Service will feature Peace Day Philly's Warren Cooper and his group The Sacred Jazz in a Sacred Jazz Vesper Celebration of the International Day of Peace and peacemaking efforts personally, locally and globally. An inspirational closing to Peace Day. Discounted parking is available next door to the church. Freewill offering, refreshments after the service. Lutheran Church of the Holy Communion, 2110 Chestnut St, center city.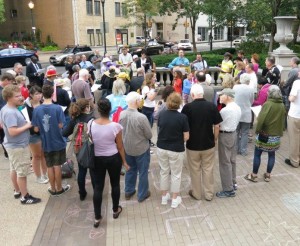 6:00 – 7:00pm – 4th Annual Sing Along for Peace, South West Corner of Rittenhouse Square, hosted by the Ethical Society of Philadelphia. This annual community event will include classic folk songs of peace as well as more modern selections. Kids welcome, sidewalk chalk will be available for "Chalk 4 Peace." The sing along will close with a brief walk around Rittenhouse Square and circle gathering. Center city.
6:30-7:30pm – Meditation for World Peace – Brahma Kumaris Meditaiton Center, Cinnaminson, NJ.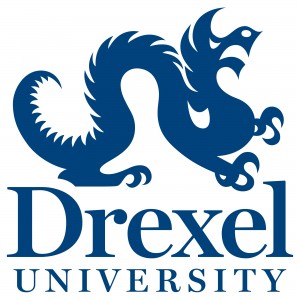 Special Peace Skills Trainings (closed to the Public):
Thursday, September 18 – Drexel University's Office of Equality and Diversity (OED), in conjunction with program management staff from Mothers in Charge, will offer a full-day training, facilitated by Millicent Carvalho-Grevious, Ph.D. specifically for staff and volunteers of Mothers In Charge.
This training will introduce a relational-cultural approach (or mutual empowerment approach) to violence prevention that addresses issues of respect and disrespect in Philadelphia communities. It will particularly focus on communities where there has been a history of poverty and conflict. Training will assist participants to engage negative emotions (i.e., anger, hate, shame, frustration, fear, etc.) that can block our ability to think in conflict situations, and where there is unresolved grief.
Wednesday, September 24 – The Peace Center will generously offer an in-service training to the staff of Education Works related to effectively managing conflict situations.