Wednesday, March 19th, 3:00pm – 4:50pm
Ethical Humanist Society of Philadelphia
1906 S. Rittenhouse Sq., Philadelphia, PA 19103
(South side of Rittenhouse Square,between 19th and 20th St.)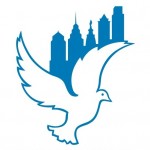 Please join us as we continue to vision ideas and begin to move toward plans and programming for PDP 2014. We encourage you to bring information about your upcoming peace related programs!
Refreshments will be served.
RSVP by March 17th via PDPs FB Page
OR EMAIL peacedayphilly921@gmail.com. (RSVP requested, but not required.)
For questions, call us at 215-688-6127
If you cannot attend but are thinking of planning something for PDP 2014, please contact us! 215-688-6127/peacedayphilly921@gmail.com