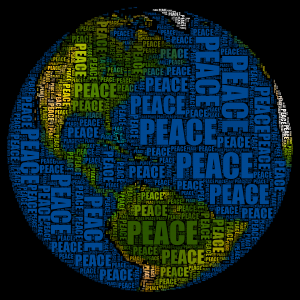 When you learn something from people, or from a culture, you accept it as a gift, and it is your lifelong commitment to preserve it and build on it.  - UN Messenger of Peace Yo-Yo Ma

GLOBAL FEAST FOR PEACE – DOWNLOAD PDF
Sharing cultural food together in celebration of friendship and common interest is a tradition as old as the human family. Intercultural dialogue can happen as part of the feast.
A call to consciously evolve with others and with nature to bring about a sustainable, flourishing world for all people and future generations. It is a call to all global citizens to recognize and nurture the full human potential and divine spark within each human spirit so as to collectively catalyze a timely shift in the course of human history.  Learn more HERE. 
What Does It Mean to Be a Global Citizen?
GLOBAL CITIZENSHIP ARTICLES:
Global Citizenship Key to World Peace 
U.N. Urged to Put Global Citizenship at Centre of Post-2015 Development Agenda
What Does It Mean To Be A Global Citizen?
Global Citizenship Essential In Today's World
"We could sit all day here and glorify working for peace," Williams said. "But it's not a thing that should be glorified; it is a thing that should be done every single day of our lives."
Importance of Being a Global Citizen in a Multicultural World
"People don't need to actually travel outside their own country to be Global Citizens; they can do it simply by having a human conscience, and learn about the world from a global perspective."
Global Citizenship for World Peace
Daisaku Ikeda: "Education needs to deepen understanding of challenges facing humankind and promote a shared pledge among all people "not to seek one's happiness and prosperity at the expense of others."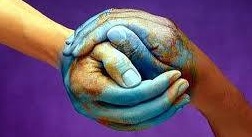 GLOBAL CITIZENSHIP RESOURCES: 
Global Oneness Project Film Resource Library
FREE Short films and lesson plans related to international/intercultural topics such as: Recycling for India's Poor, Meditation for Inmates; Berkley CA's Karma Kitchen; The People's Grocery in Oakland, CA; the traditional African philosophy of Ubuntu, and more.
2014 Peace Proposal: Value Creation for Global Change
"Reforming and opening up the inner capacities of our lives can enable effective reform and empowerment on a global scale. This is what we in the SGI call human revolution. Its focus is empowerment that brings forth the limitless possibilities of each individual. The steady accumulation of changes on the individual and community level paves the path for humanity to surmount the common issues we face."
Global Classrooms Model UN
Offers students valuable insight into the growing influence of globalization.
American Friends Service Committee – International Dialogue & Exchange
Kosmos Journal
Informs, inspires and engages individual and collective participation for global transformation in harmony with all Life. 
Seeds of Peace – Seeds of Peace inspires and equips new generations of leaders from regions of conflict with the relationships, understanding, and skills needed to advance lasting peace.
United Nations Global Solutions Blog
Youth as Promoters of Intercultural Understanding
"The Culture of Peace and Non-violence are necessities for the development of people in dignity and as an innate quality of youth…We declare that the democratic citizenship, based in the civic participation and the respect for the human rights, contributes to the development of society and ensuring social peace."

Local Resources
Al-Bustan Seeds of Culture
Promotes cross-cultural understanding among youth and adults of all ethnic, religious, and socio-economic backgrounds through artistic and educational programs that offer structured exposure to the language, art, architecture, music, dance, literature, and natural environment of the Arab world.
Anti-Defamation League – Philadelphia
ADL is committed to safeguarding civil rights of all religious, racial and ethnic groups, confronting anti-Semitism and all forms of prejudice.
CISV Philadelphia
Part of a global community of dedicated volunteers, creating opportunities for all ages to experience the excitement and enrichment of cultural diversity through our educational programs.  Founded on the belief that peace is possible through friendship — and that the real difference can be made by starting with children.
Dialogue Institute
Dialogue Institute engages religious, civic, and academic leaders in practicing the skills of respectful dialogue and critical thinking, building and sustaining transformative relationships across lines of religion and culture. It provides resources and creates networks for intra- and inter religious scholarship and action that value difference and foster human dignity. Review the 7 stages of deep dialogue HERE.
Global Citizen, Host of the MLK Day of Service
Each January, tens of thousands of people across the tri-state region join together to celebrate the legacy of Dr. Martin Luther King, Jr. by turning community concerns into volunteer action in the largest King Day event in the nation. Last January, more than 115,000 people throughout our region volunteered in some 1,600 King Day of Service projects, many which continue to engage people throughout the year.
MLK365 promotes sustainable civic engagement and volunteer opportunities year-round.
Global Philadelphia Association
Encourage greater interaction among the many organizations and people who are engaged in one form or another of international activity within the Greater Philadelphia Region; promotes the development of an international consciousness within the Region.
Intercultural Journeys
Intercultural Journeys seeks to promote understanding in pursuit of peace among people of diverse faiths and cultures through dialogue and the presentation of world-class performances in music, dance, the spoken word, and other art forms.
Mayor's Office of Immigrant Affairs
The mission of the Office is to promote the well-being of the immigrant community and other constituency groups in Philadelphia by: improving access to city services, engaging local and national community-based organizations and other non-profit groups, developing economic resources, promoting civic participation and assisting with educational opportunities and access.
Need In Deed
Need in Deed's mission is to use the classroom to prepare young people for civic responsibility and service to others, enabling them to become capable, contributing members of society. Need in Deed supports teachers and students to apply academics to identifying and addressing real-world problems. Working in public, charter, independent and faith-based schools, Need in Deed trains and supports teachers as they adopt a teaching and learning strategy known as service-learning.
Philadelphia Folklore Project
PFP is committed to paying attention to the experiences and traditions of "ordinary" people, with a focus on building critical folk cultural knowledge, sustaining vital and diverse living cultural heritage in communities in our region, and creating equitable processes and practices for nurturing local grassroots arts and humanities.
Welcoming Center for New Pennsylvanians
The Welcoming Center for New Pennsylvanians connects newly arrived individuals from around the world with the economic opportunities that they need to succeed in our region. Since opening our doors in 2003, we have assisted more than 10,000 people from over 140 countries.