All programs FREE unless otherwise noted – Programs in date order – Scroll past schedule for full program listings.
DOWNLOAD SCHEDULE – AS OF 9/17
Saturday, Sept. 24
8:00am – 1:00pm – Philly Free Philly Streets! The 10-mile car-free route will run from Front & South to West Fairmount Park and on to the Falls Bridge. You're invited to explore the entire route, or to hop in along the way.  More info HERE.
9:00am – 3:00pm – Soccer Day for Peace and Play. Uses sport as a platform to engage youth and promote peace, education, health, cross-cultural engagement and community development. More info HERE.
11am-1pm – Peace Action Network (PAN) Vegan Pledge Program. South Philly. Guides people through 30 days of being vegan with the program's hands-on support. More info HERE.
1:00pm – 4pm – Create Peace Cranes at the Penn Museum! More info HERE. Free WITH ADMISSION.
***********************************************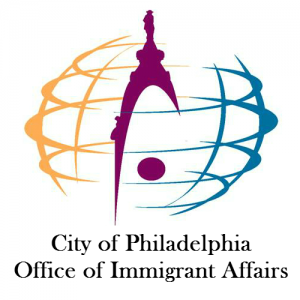 Did you know that it's WELCOMING WEEK, too? Please take a look at the terrific CALENDAR OF EVENTS the Mayor's Office of Immigrant Affairs has put together!
************************************************
OTHER PEACE DAY EVENTS – Please take a look at these additional events across the region honoring the International Day of Peace!
– September 14, 7:30am-9am – CommUNITY Breakfast of the Main Line
– September 17, 10:30am-4pm- Peace Fair, Lahaska
– September 17, 5:30pm – Harmony for Peace Concert, Kimmel Center
– September 18, 12-6pm – Yardley Peace Festival