SEPTEMBER 20, 2013
Throughout the day (and one event on 9/21)
Location: Various community locations across the city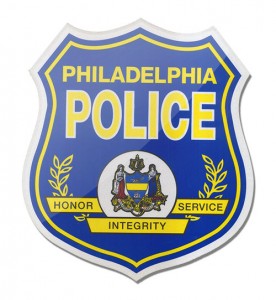 For the 3rd consecutive year, the Philadelphia Police Department will offer diverse peace related activities across the city through District Offices.
LIST, AS OF SEPTEMBER 16 – TO DOWNLOAD LIST, CLICK HERE
Saturday, 9/21
BLOCK PARTY! 35TH DISTRICT, 5900 Block Broad Street @10:00 AM
Friday, 9/20
1st: Peace March and Rally, 24th and Oregon, 6:30pm
2ND: Various Schools/Safety and Anti-Bullying Talks
3RD:"What Can YOU Do For Peace?" Community Event, Hawthorne Park (12th & Catherine)
5TH: 5800 Ridge Ave. – Kendrick Recreation Ctr – 3-5 PM/Children Fingerprinting, Bike Safety Training, Gunlock giveaway
8TH: Deer Meadow Assisted Living Facility – 8401 Roosevelt Blvd – 1:30 PM/Seminar on Crimes Against the Elderly9TH: Waring School 19801 Green, 10am Preventing Gag Violence Demonstration
14TH: Awbury Recreation Ctr., Ardleigh & Haines, 2-6 PM/Resource Table, Games, Food, Police Clergy Prayer for Peace
15TH: Harding Middle School, 9-10 AM/Anti-Bullying Seminar
16th: Brightside Academy – 4047 Lancaster Avenue, 3pm, Eddie Eagle Gun Safety presentation
17TH: 20th and Federal, 6pm, Movie Night
18TH: 5510 pine St., 1-4pm, Open House, Fingerprinting
22ND: Praying for Peace March, Starts at 16th and Cumberland St., 5:30pm
24TH: McPherson Library/Non-Violence Presentations
25TH: Edison HS, 151 W. Luzerne St, 10:00 AM to 12 Noon/Small student sessions focusing on anti-bullying, problem solving
26TH: Hackett Elementary, Trenton and York/Anti-bullying seminar
39th: Info/resource tables, music, snacks, at the District, 11-2
COMMUNITY RELATIONS: Various Schools anti-bullying talks goal setting and problem solving
POLICE ATHLETIC LEAGUE – All PAL Sites – Anti-Violence, Anti-Bullying discussions
VICTIM SERVICES – Various Schools – Working with Districts to do presentations at requested schools.
FOR MORE INFORMATION, contact your District's COMMUNITY RELATIONS OFFICER to find out what is happening in your district!
For a related article, "Peace Day in the 39th District," CLICK HERE