Monday, September 21, 2015 – the UN International Day of Peace!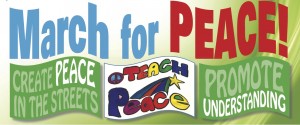 9:45am: Gather at Mt. Airy Playground
10:00am: Peace March – ALL WELCOME! Parkway NW students and the general public are invited to walk with peace banners as well as T-shirts with the names of Philadelphia victims of gun violence. Please bring a banner, sign, etc. related to peace or a memorial T-shirt, if you wish. As walkers arrive at venue, those with T-shirts will affix them to stakes on the lawn.
10:50am: Opening Gathering in Seminary Courtyard – ALL WELCOME!
Will include remarks by special guest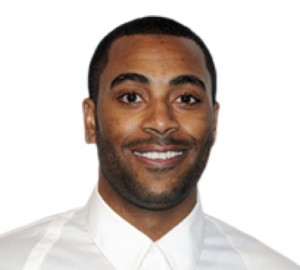 Professional basketball player and Philadelphia native Wayne Ellington
11:20am: Student Lunch
11:45am: Interactive peace workshops (students can choose 2 to attend – some space in workshops for the public will be available)
12 noon: Pause in workshops to observe the MINUTE OF SILENCE - a global activity for Peace Day in all timezones.
1:30pm: Closing
This featured collaborative event for Peace Day Philly 2015 is being spearheaded by the Parkway NW High School for Peace and Social Justice, with support from a number of other organizations, and will involve their entire student body.
Locations:
Beginning at Mount Airy Playground (7001 Germantown Avenue – 19119) Ending at Lutheran Theological Seminary (7301 Germantown Ave -19119)
Follow this event in Twitter: @ParkwayNWPeace
Partnering Organizations: Peace Day Philly, Global Education Motivators, Granny Peace Brigade, Julie Rainbow & Associates, Heeding God's Call,Sharon Katz and the Peace Train, Women's International League for Peace and Freedom, United Nations Association of Greater Philadelphia.