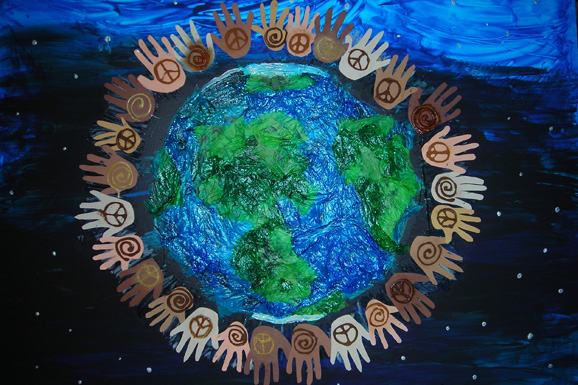 Listed below are global initiatives related to Peace Day.
11 Days of Global Unity is an annual worldwide promotion of peace and sustainability facilitated by We, The World. There are hundreds o events in several countries culminating on September 21, the International Day of Peace. Supporters include Nobel Peace Laureate Archbishop Desmond Tutu and Honorary Co-Chairs Jane Goodall and Deepak Chopra.
The Culture of Peace Initiative (CPI) was originated in 1983 as a program of Pathways To Peace and was granted UN Peace Messenger status in 1989. The CPI serves as a vehicle for bringing together previously unseen and unheard peace builders working along diverse paths toward peace. The CPI has recently redesigned their website, which is now the hub of information and resources for the International Day of Peace (also check out the "International Day of Peace FB Page).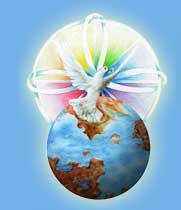 Earthdance was conceived in 1996 as a vision to unite the whole world through the universal platform of dance and music. Celebrated each year on a weekend near the International Day of Peace, Earthdance has now become one of the largest global synchronized dance events in the world.
Environment Online (ENO) is a Finland based global virtual school and network for sustainable development. Since 2004, ENO Programme has arranged and encourages tree plantings to celebrate Peace Day.
Is a worldwide community of individuals, organizations and campaigns dedicated to the peaceful resolution of conflict. This program supports national governments to significantly invest in the development of skills and infrastructure of peace.
The Global Mala is a Yoga for Peace Project designed to unite the global yoga community from every continent, school or approach to form a "mala around the earth" through collective practices, based upon the sacred cycle of 108, on Sept. 19 and 20, as the yoga world's offering to further the UN International Peace Day. Thousands of yoga teachers and practitioners participate in hundreds of events worldwide.
The Global Peace Film Festival, held in Orlando, FL, was established to utilize the power of the motion picture to further the goal of peace on earth. This Film Festival presents films from around the world and global discussions that highlight the power of this extraordinary medium as it relates to current peace issues.
The Institute for Economics and Peace is dedicated to promoting a better understanding of the social and economic factors that develop a more peaceful society. It achieves its goals by developing new conceptual frameworks to define peace, providing metrics for measuring peace and uncovering the relationship between peace, business and prosperity.
Pathways To Peace (PTP) is an international peace building, educational and consulting organization. PTP was instrumental in the creation of the International Day of Peace in 1981 through a unanimous U.N. resolution. PTP serves as the International Secretariat for the Culture of Peace Initiative (CPI), a UN Peace Messenger Initiative involving thousands of organizations worldwide. PTP works with the UN and numerous other organizations to promote the International Day of Peace.
The mission of the PeaceJam Foundation is to create young leaders committed to positive change within themselves, their communities and the world through the inspiration of Nobel Peace Laureates who pass on the spirit, skills, and wisdom. PeaceJammers have created almost one million service projects designed to address problems in their own schools and communities.
Based in Chicago, IL, Peace on Earth Film Festival is a non-profit festival established to celebrate and encourage the work of independent filmmakers from around the globe on the themes of peace, nonviolence, social justice and an eco-balanced world.
Founded by Jeremy Gilley, Peace One Day added two amendments to the original resolution creating September 21st as the fixed calendar date to celebrate the International Day of Peace. Peace One Day focuses on raising the profile of Peace Day through various initiatives such as film, highlighting and helping facilitate humanitarian action, sports, music concerts and free peace education resources.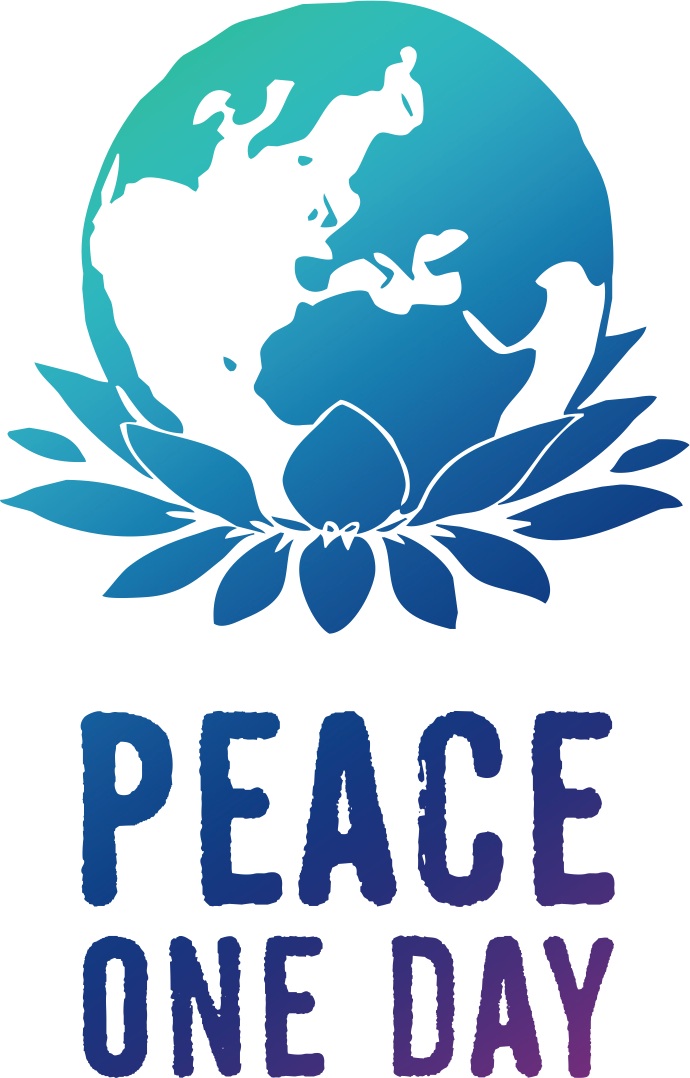 Peace Pals International is a Youth Program of The World Peace Prayer Society, which promotes the message "May Peace Prevail On Earth" as a simple, universal expression to unite the hearts of all people in our common desire and hope for peace on earth.
Peace Parade International 
Peace Parade International (PPI) is a program in the United Kingdom established in 2006 to promote the International Day of Peace. PPI's mission is to give all people the opportunity to work together to create more peaceful communities through the PPI's motto; we are human first.
A Peace Pole is an internationally recognized symbol of the hopes and dreams of the entire human family, standing vigil in silent prayer for peace on earth. Each Peace Pole bears the message May Peace Prevail on Earth in different languages on each of its four or six sides. There tens of thousands of Peace Poles in nearly every country in the world dedicated as monuments to peace.
Pinwheels for Peace is a project dedicated to spread peace activism through creating simple and beautiful pinwheels. Created by in 2005 by art teachers Ann Ayers and Ellen McMillan, Pinwheels for Peace has established an outlet for students to express their feelings about war and peace by making pinwheels, a childhood symbol of joy and peace.
Push 4 Peace is a global call to action that will initiate on June 13, 2012 when Secretary General Ban Ki-Moon announces the 100 day countdown to the International Day of Peace. Push4Peace, a community of groups and individuals who are calling for ninety days of global action for peace beginning on the International Day of Peace, will join with the UN IDP committee, Summer of Peace, PeaceJam, the Culture of Peace Initiative, and many other groups and individuals to create a momentum of action around the world.
Roots & Shoots, a program from the Jane Goodall Institute, is a youth and environment organization. Involving tens of thousands of young people in over 100 countries, the mission of Roots and Shoots is to foster respect and compassion for all living things, to promote understanding of all cultures and beliefs and to inspire each individual to take action to make the world a better place for people, animals and the environment. Dr. Goodall was named a U.N. Messenger of Peace due to Roots and Shoots.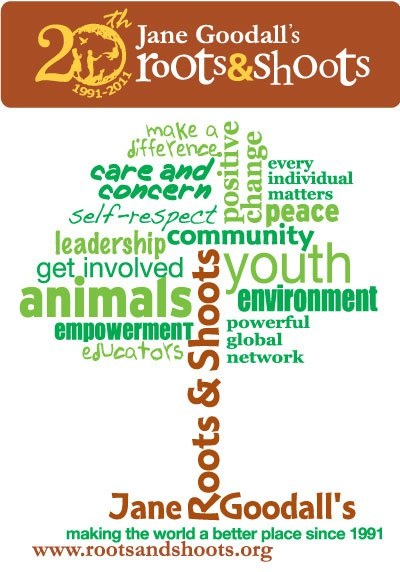 In the face of global division and violence, the United Religions Initiative (URI) strives to end religiously motivated violence and build cultures of peace, justice and healing. The work of URI is accomplished by network of nearly 400 interfaith Cooperation Circles across the world.
The goal of the Summer of Peace 2012 is to activate the largest global commitment to peace in one season in the history of humankind, and with your help, this is possible! The Summer of Peace 2012 is produced by The Shift Network in partnership with Pathways to Peace, Culture of Peace Initiative (CPI), The Peace Alliance and others.
USIP is the independent, nonpartisan conflict management center created by Congress in 1984 to prevent, mitigate and resolve international conflict without resorting to violence.
Vision of Humanity, the sister site of Institute for Economics and Peace, is a strong proponent of the need to further study, advocate and act on peace. It groups together a number of interrelated initiatives focused on global peace. It brings a strategic approach to raising the world's attention and awareness around the importance of peace to humanity's survival in the 21st century.
The World Peace Prayer Society (WPPS) is a non-sectarian, non-political organization associated with the Department of Public Information at the United Nations. The World Peace Prayer and Flag Ceremonies have been presented on every continent and in every major city throughout the world.