Monday, May 22
5:30pm – 7:00pm
Ethical Society of Philadelphia, 1906 S. Rittenhouse Square (near 19th and Locust Sts.)
FREE and open to the public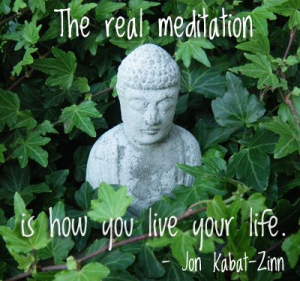 Mindfulness meditation has proven health and mental benefits, but how do we take those benefits off the cushion and into the rest of our life? This program will explore practical ways to remain mindful and at peace in day to day life, in relationships with others, and even in traffic! We'll share mindfulness practices as well as perspectives on the specific benefits of mindfulness in day to day life.
Come learn more about the practical benefits of mindfulness!
About the Facilitator
Annalisa Rakugo Castaldo is associate professor of English and core faculty in Gender Women and Sexuality Studies at Widener University. She has practiced Zen Buddhism for eleven years, the last six with Jules Shuzen Harris at Soji Zen Center in Lansdowne, PA. Annalisa enjoys sharing with others ways to use mindfulness and meditation skills in the course of everyday life.